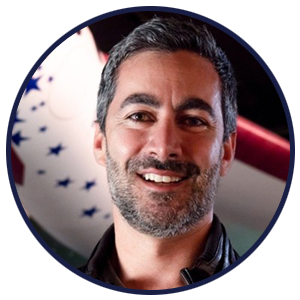 Kian Gohar
Co-Author
"Competing in the New World of Work" 
Kian Gohar is Founder & CEO of Geolab, an innovation venture lab in Los Angeles that explores impact-driven innovation moonshots to tackle grand challenges. He is a master facilitator and has coached the CEO and leadership teams of over 50 companies in the Fortune 500 on topics as diverse as innovation, disruptive technologies, exponential thinking, the future of work, the future of mobility, and leadership.
Previously, Kian founded and was Executive Director of the world's leading corporate innovation ecosystem, called the Innovation Partnership Program (IPP.biz), a joint venture of two of the world's most advanced futurist organizations: the XPRIZE Foundation & Singularity University.
His 20-year innovation career spans venture capital, academia and startups around the world. Early in his career, he was a venture capitalist in the UK and China investing in early stage digital media companies, and was a Luce Scholar and faculty member at China's leading business school.
Kian is passionate about the intersection of technology, society and policy. A sought-after public speaker, Kian has presented at the World Economic Forum, been featured on CNBC and Axios, delivered a popular TED talk, and co-authored a seminal report called "The Work Ahead" about the future of work. He speaks 5 languages, is a graduate of the Harvard Business School, the London School of Economics, and Northwestern.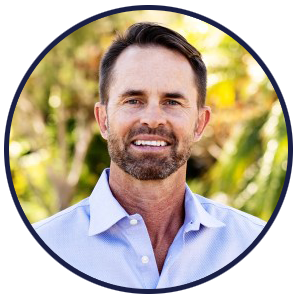 Ryan Brolliar
Founder & Author
Music is Medicine Tour
Ryan Brolliar, recent winner of The 2021 "Songs For Good" Best Peace & Social Justice Songs by ABC News Radio, WNIR 100 FM, is known nation-wide for bringing music and joy to those in need. His recent, "Music Is Medicine Tour," brought music to 78 hospitals, over 1,500 hospital patients, and to all 50 states. Featured on news stations such as CBS, FOX, NBC, and WCVB, the goal of bringing his message, "See the light, Be the light" has most recently been featured on TEDx in South Lake Tahoe, California @ Lake Tahoe Community College.
A native to Lake Tahoe, CA, grew up playing music and entertaining crowds from the age of five. His ability to hear and replicate music soon blossomed and showed in his ability to play multiple instruments including piano, guitar, clarinet, saxophone, ukulele, harmonica, accordion, and African drums. Son of two teachers, he was also drawn to education and became a schoolteacher, discovering his natural knack for bringing out the best in his students and his peers. He is now a touring public speaker, musician, and author.
Ryan lives his life largely from a quote by Albert Einstein's, which says, "Only a life lived in the service to others, is worth living."
His latest book, "The Music Is Medicine Tour," tells the incredible story of his nine month tour across the entire United States (50 hospitals / 50 states) playing music and speaking to people in need. He has been featured nationally on news channels and stages in front of 500+ sharing his message, "See the light, Be the light" to those who need it most.
"Ryan's inspiring journey is a lasting testament to the incredible healing power that music can have in people's lives. Ryan's example shows that one person's will and love can positively impact a great number of people across the entire country!" –Dr. Alex Pantelyat, Co-Director, Johns Hopkins Center for Music and Medicine
Ryan presently lives in San Diego, California. He gives back to the Community of San Diego, using his talents to bring joy to convalescent patients, veterans centers, and children's hospitals such as Rady Childrens, Ronald McDonald House, Sharp Grossmont Hospital, and Bella Vista Assisted Senior Living facilities. He is also a Community Project Manager for Art and Music Service Learning events with the San Diego Padres and San Diego Coalition for the Homeless, where he has worked with his students of O'Farrell Community School to give back to the community of San Diego.
"Underneath the skin of each of us lies a goodness. A truth. A peace. I call it the 'light.' When we begin to see and embrace each other as this, we can move past all boundaries that keep us separate." – Ryan Brolliar
Ryan Brolliar's accolades include:
Featured TEDx Speaker, Published Author "The Music Is Medicine Tour," Winner of the2021 "Songs For Good" Best Peace & Social Justice, Annual Sales Force Guest Speaker & Performer, San Diego Innovative Video In Education Winner, Featured Speaker & Mentor Urban Surf 4 Kids, "Tonight In San Diego" Talk Show Guest & Entertainer.