Sponsored By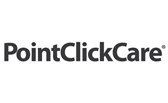 Join RISE for a special fireside chat with LaDainian Tomlinson (LT), NFL Network Analyst, Hall of Fame Running Back, MVP and 5x Pro Bowl Selection. LaDainian Tomlinson currently serves as a studio analyst for the NFL Network as well as a special advisor to the owner of the Los Angeles Chargers.  
He was inducted into the Pro Football Hall of Fame in 2017 and the College Football Hall of Fame in 2014. His football credentials consist of being the 2006 League MVP, a five-time Pro Bowler, a five-time All Pro team member, the Walter Payton NFL Man of the Year in 2006, Associated Press' Offensive Player of the Year in 2006 and the recipient of the Doak Walker Award for best college running back in 2000.  
Known for not ever looking behind him but looking for what's next, LaDainian's goal is not to be known as a football player and is the Founder and Chairman of Tomlinson Ventures uniquely focused on providing funding, mentoring, coaching in low socio economic communities and schools through cross sector partnerships with the Tomlinson Center for Leadership, T Hill Media, 3SIXT Software, LT 21 Sports, and partners like Albertsons, Disabled American Veterans, US Marine Corps, and Tomlinson's Touching Lives Foundation  
His most valued platforms are Veterans, Education, and Community Engagement and is the reason he is an ambassador for the Disabled American Veterans, TCU Trustee.  
Moderator:
Ian Strand
Vice President of Business Development
Patient Pattern
PointClickCare
Interviewee:
LaDainian Tomlinson (LT)
NFL Network Analyst, Hall of Fame Running Back, MVP and 5x Pro Bowl Selection